Clinician-Patient Communication for Virtual Video Visits - E4 Model
Presented by:

About the IHC
The Institute for Healthcare Communication (IHC) has been a leader in healthcare communication skills training since 1987. IHC's accredited programs advance the quality of healthcare, with measurable benefits for patient satisfaction, clinician career satisfaction, patient health outcomes and durable relationships of trust.
These modules are conducted in partnership with KarenZupko & Associates, Inc.

Learn about the more than three decades of research evidence that demonstrates a clinician's ability to explain, listen and empathize can have a profound effect on patient health outcomes including diagnostic accuracy, adherence, satisfaction and malpractice risk. While telemedicine using virtual video visits (VVV) has historically been used to enhance healthcare access for patients living in rural and remote areas, we are now seeing exponential growth of VVV.
Virtual visits have multiple advantages including ensuring patients' and providers' safety from viral infection and offer advantages with respect to time- and cost-saving. Clinicians and patients may be concerned that virtual visits impose obstacles to personal connections. Using VVV can still remain a personal experience by using essential communication skills that include listening to patients, providing adequate time for patient questioning, investing time in building patient rapport and emphasizing patient input into decision-making.
Reasons why you should enroll in this IHC series:
Virtual video visits are here to stay!

In addition to ensuring continuity of care and safety for all, they are convenient, flexible and time-efficient for patients and providers.

Improve patient satisfaction:

Learn about the foundational skills in the E4 communication model that help patients to feel seen, heard and understood, and to participate in decision-making.

Expand your clinical communication toolkit:

Strengthen your communication skills and acquire new tools and techniques to make virtual video visits optimally effective and efficient.

Gain telemedicine confidence:

Learn technical and communication skills to address common telemedicine challenges and apply nonverbal techniques to enhance your patient interactions.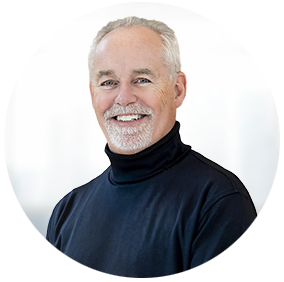 Michael R. Marks, MD, MBA
Consultant and Speaker
Dr. Marks is an innovative problem solver who brings more than 30 years of practical experience to each engagement. He draws on his broad leadership experiences as a clinician, administrator, and physician executive when working with clients. He fully understands the need for collaborative relationships to achieve success and create win-win solutions.
Find out more about Michael R. Marks, MD, MBA
$i++ ?>
Dwight W. Burney III, MD, FAAOS
Speaker
Dr. Burney retired after 34 years of orthopedicpractice in New Mexico. For more the past 14 yearshe has been a communication skills trainer for theInstitute for Healthcare Communication.
He has served the American Academy of OrthopaedicSurgeons in multiple roles - as Chair of the Board ofCouncilors, Chair of the Membership Committee,and Chair of the Communication Skills MentoringProgram. He also served served for three years on theAAOS Board of Directors as well as the Patient SafetyCommittee.
Dr. Burney graduated with a BA degree in BiologicSciences from Stanford University. He returned to hishome state to attend medical school at the Universityof Nebraska Medical Center. His surgical internshipat the University of Missouri was followed by anorthopaedic surgery residency at the University ofNew Mexico and an orthopaedic trauma fellowship atthe University of Washington. He was certified by theAmerican Board of Orthopaedic Surgery in 1983.
He was a founding partner in New MexicoOrthopaedic Associates, the largest orthopaedicsubspecialty practice in New Mexico. He also servedas President and Treasurer for the New MexicoOrthopaedic Association.
$i++ ?>
Key:
Complete
Next
Failed
Available
Locked
Handout: Module 1 - E1 Engage Your Patient
Open to download resource.
Open to download resource.
Module 1: E1 - Engage Your Patient
Open to view video.
4 Questions | Unlimited attempts | 6/8 points to pass
4 Questions | Unlimited attempts | 6/8 points to pass
Evaluation: Module 1 - Engage
6 Questions
Handout: Module 3 - E3 Educate Your Patient
Open to download resource.
Open to download resource.
Module 3: E3 - Educate Your Patient
Open to view video.
Open to view video.
Module 3 provides a deeper exploration into VVV skills and techniques for E3 of the E4 model: Educate your patient. The module content highlights scientific evidence showing that patient misunderstanding contributes significantly to nonadherence, adverse outcomes, patient dissatisfaction and malpractice risk. Furthermore, patient misunderstanding can go unrecognized by the clinicians if they assume their communication has been understood as intended. Barriers to education are presented. The biggest obstacle to patient education is the use of technical words and jargon and failure to check to assess patient understanding. Patient education in virtual visits employs many of the same communication approaches and techniques recommended for effective face-to-face visits, with specific verbal and nonverbal caveats. The use of questioning techniques such as asking for self-diagnosis is advocated to communicate respect and to underscore how the clinician-patient relationship has evolved into an active collaboration. Finally, practice-enhancing tools such as Ask-Tell-Ask is demonstrated with examples via presentation and video simulation to encourage immediate VVV practice application.
4 Questions | Unlimited attempts | 4/5 points to pass
4 Questions | Unlimited attempts | 4/5 points to pass
| Access Date | Quiz Result | Score | Actions |
| --- | --- | --- | --- |
If you are having trouble with certain features or if videos are not loading properly please check what web browser you are using. If you are using Internet Explorer as your web browser you may encounter additional issues as it is no longer supported by Microsoft. We suggest using Microsoft Edge, Chrome, or Safari.
If you have any questions about the contents of this product or the Institute for Healthcare Communications (IHC) please email us at info@healthcarecomm.org.