IHC Patient-Centered Communication Series: Advance Care Planning - Starting the Conversation
Presented by:

About the IHC
The Institute for Healthcare Communication (IHC) has been a leader in healthcare communication skills training since 1987. IHC's accredited programs advance the quality of healthcare, with measurable benefits for patient satisfaction, clinician career satisfaction, patient health outcomes and durable relationships of trust.
These modules are conducted in partnership with KarenZupko & Associates, Inc.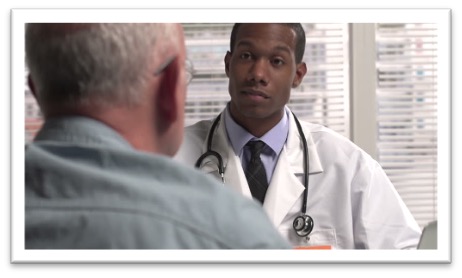 Overview
This module will provide an overview of advance care planning specific to strategies for initiating the conversation with patients about advance directives. Advance care planning is the process of communication between an individual, his or her family, and clinicians or other caregivers, to clarify treatment preferences, identify a surrogate and develop goals for care in serious illness and near the end of life.
Advance care planning aims to protect the wishes and goals of the individual so that when serious illness occurs, wishes are honored in concert with patient and family values and circumstances, as discussed or documented during the advance care planning process.
Rationale
Healthcare has advanced a great deal in the past 75 years. In just a few generations, we have seen the advent of antibiotics, antiseptic techniques for birth and surgery, the development of cardiopulmonary resuscitation and successful organ transplantation. An unforeseen consequence of more effective medical care and a resultant longer lifespan is the impact on how we die.
In the past, at the time of death, the family was present and death practices reflected the beliefs and culture of the community. Now, in present-day western societies, most deaths occur in a healthcare setting. Only 24 percent of Americans older than sixty-five die at home; 63 percent die in hospitals or nursing homes, sometimes tethered to machines, and often in pain (Volandes, 2016). The environment is often sterile, unfamiliar and family may or may not be present. In the most dramatic variation, the person dying is receiving intensive care and life support and often has been unresponsive or non-communicative for days or weeks in advance of their death. These settings offer little comfort to the families, as there is often no time for activities of closure such as last acts, blessings or goodbyes.
Research shows, not surprisingly, that families who experience the death of a loved one under such circumstances are more likely to experience complications or prolonged grief and regret.
Why are we now more than ever at risk for a death we would not choose: alone, institutionalized and perhaps in pain? The answer includes these interrelated things:
· Our medical care has advanced to such an extent that it is "easy" to prolong someone's life
· The evolution of medical care has increased the complexity of end-of-life care decisions
· Many people never discuss their end-of-life care wishes, leaving others to guess what they would want
Like all of IHC CME live and virtual workshops, Advance Care Planning: Starting the Conversation provides an evidence-based and engaging educational experience for learners to learn and practice specific communication skills for immediate practice application.
Content
Conversations surrounding advance care planning often take on a special significance and it is through compassionate communication that clinicians form a connection with their patients, elicit information about their values and goals, and establish plans and interventions with them for moving forward.
Yet, even when caring for long-time patients, it can be challenging to get the conversation started if it has not been raised before. Patients will often wonder why this topic is coming up now. Your ability to connect and share how advance care planning will be beneficial for your patient promotes honest dialogue about specific healthcare needs, values and goals. Providing this information and eliciting the patient's concerns and priorities improves their understanding and insight about the importance of taking steps to participate in advance care planning. This collaboration and mutual respect heightens your ability to partner with your patient and increases patient satisfaction, as well as your intrinsic reward as a clinician.
Similar to starting conversations about other sensitive topics, a guiding point is to learn to ask more than tell, so begin with an attitude of discovery and curiosity. This module provides openers for clinicians to start the discussion by asking some questions that invite the patient or family member to provide important information. This also requires the ability to be an active or empathic listener. Not only do we gain more information with active listening, but we also demonstrate respect for the patient's concerns and feelings being expressed.
If you have not had formal training, and have relied upon clinical experience, you are not alone. For those of you who have had formal training or have had years of experience, it is our hope that this module will reinforce and add to your learning. Learners will be introduced to a practice-friendly model with sample scripts that can be customized to each clinician's style.
As with all IHC communication workshops, an annotated bibliography is available. We encourage you to use the bibliography after the module as a resource for further professional development on patient-centred communication.
Learning Objectives
1. Identify at least two barriers to engaging in Advance Directive (AD) conversations with patients.
2. Practice statements and/or questions for opening up the AD conversation with a patient.
3. Apply at least one communication technique from the N-E-E-D model such as empathy to respond to patient/family emotions
4. Identify resources to meet the Advance Directive needs of your patients
Methodology
Advance Directives: Starting the Conversation module is available in this one-hour CME and self-paced virtual format and can also be available in a 2 hour live virtual or in-person format, upon request. The latter version is fast-paced and interactive, with a strong focus on opportunities to practice skills and techniques in a safe and structured environment.
CME/CE
The Institute for Healthcare Communication is accredited by the Accreditation Council for Continuing Medical Education (ACCME) to sponsor continuing medical education for physicians. IHC takes responsibility for the content, quality, and scientific integrity of this CE/CME activity. Advance Directives: Starting the Conversation is designated by the Institute for Healthcare Communication as a continuing medical education activity meeting the criteria for up to three hours in Category 1 of the Physician's Recognition Award of the American Medical Association.
For further information, please contact:
Institute for Healthcare Communication www.healthcarecomm.org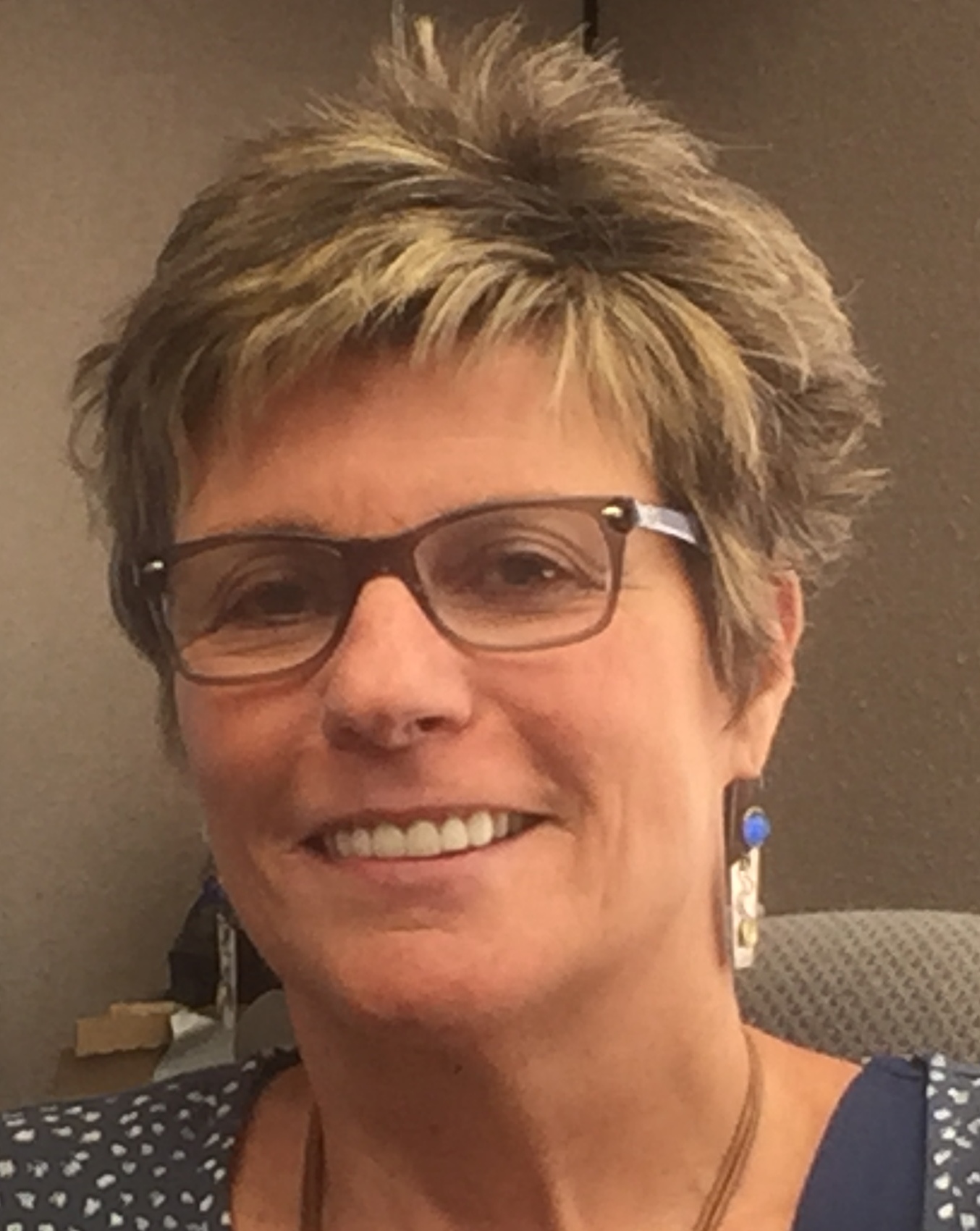 Kathleen Bonvicini
MPH, EdD
Kathleen Bonvicini serves as the CEO/Executive Director of IHC since 2009. Dr. Bonvicini began her work in clinician-patient communication in 1999 and has developed and delivered many of IHC's communication workshops and provides train-the-trainer programs to clinicians and healthcare professionals in human and veterinary medicine throughout the United States, Canada, Europe, Japan, Australia, South America and Oman. She has conducted and published her research in the area of empathic connection specific to physician empathy with patients and many other important topics which encourage relationship-centered care. In addition, she has written and presented extensively to an international audience including practitioners, opinion leaders, students, academicians, healthcare professionals and consumers on the importance of communication training in healthcare. She is also a trained Mediator and End-of-Life Doula and volunteers her time with home hospice care. Prior to her 20+ years of work with IHC, Kathleen had an impressive record of professional achievement, including fifteen years of experience in research and psychiatry at the Yale University - Veterans Administration Laboratory of Psychiatric Genetics and has worked as a social worker in the areas of adolescent pregnancy, law enforcement, and women's health, and university teaching in psychology and public health.
$i++ ?>
Key:
Complete
Next
Failed
Available
Locked
Advanced Care Planning Handout
Open to download resource.
Open to download resource.
Advanced Care Planning Video
Open to view video.
Up to 1.00 medical credits available | Certificate available
Up to 1.00 medical credits available | Certificate available
If you are having trouble with certain features or if videos are not loading properly please check what web browser you are using. If you are using Internet Explorer as your web browser you may encounter additional issues as it is no longer supported by Microsoft. We suggest using Microsoft Edge, Chrome, or Safari.