Dallas - Bundle 1: Improve Your Bottom Line & E/M Coding & Office Procedure Coding
Friday, June 24th | Sheraton Dallas by the Galleria
Register for two of our new 2022 courses, Improve Your Bottom Line & E/M Coding & Office Procedure Coding
E/M Coding & Office Procedure Coding 2022
Friday, June 24th |Sheraton Dallas by the Galleria
8:00 am - 12:00 pm Central
We will answer these questions and more:
If I schedule surgery, is that automatically a level 5 office visit?
Does interpreting an audiogram count as moderate data?
Do I always get to code both the office visit with modifier 25 and the procedure on the same day?
Can the audiologist bill an E/M code for interpreting an audiogram?
Learning Objectives:
Demonstrate comprehension of the difference between the office E/M documentation requirements compared to the other E/M documentation requirements.
Demonstrate understanding of when to report consultation codes instead of other E/M codes to increase reimbursement when applicable.
Report E/M services with modifier 25 compliantly.
Distinguish the difference between the diagnostic endoscopy codes 31231, 31575 and 92511.
Describe the documentation requirements for using the cerumen removal code, 69210, and when an E/M code may be separately reported.
Apply E/M modifiers accurately.
Identify key requirements for "incident to", direct and shared/split billing for non-physician practitioners (NPPs).
Improve Your Bottom Line
Friday, June 24th|Sheraton Dallas by the Galleria
1:00 pm - 4:00 pm Central
Whether you're planning to stay in private practice or you are considering being acquired, merged, or employed - a better bottom line pays off. Don't get stuck in TGE thinking - by the way, that stands for "That's Good Enough." Frankly, you and your practice are more valuable if sound processes are in place, documented, and followed. This workshop is filled with assessments you can use to see how well the business office or your billing service is doing. We include assessments you can use when hiring billing managers and coders. Join us for three fast-paced hours with information you can put into place that can improve your bottom line in 90 days. Topics Covered
Key Financial Performance Indicators
Best Billing Practices Assessments
Hiring Competent Billing Managers and Coders
Crafting Financial Policies That Produce Results and Don't Put Patients Off
Optimizing Technology in Your Business Office
Why Financing Works for Patients with High Deductibles
Exactly How to Ask for Prepayment for Services and Surgery
Turning Accounts Over to Collections: Here's Your Guide
2022 AAPC CEUs
Improve Your Bottom Line
This program meets AAPC guidelines for 3.0 CEUs in Core B, Please note: Core B can comprise no more than 33% (1/3) of the total Core continuing education units
E/M Coding & Office Procedure Coding
This program meets AAPC guidelines for 4.0 CEUs. Can be split between Core A and all specialties except CIRCC and CASCC for continuing education units
2022 CMEs
E/M Coding in the Office & Office Procedure
AKH Inc., Advancing Knowledge in Healthcare designates this live activity for a maximum of 3.75 AMA PRA Category 1 Credit(s)™. Physicians should claim only the credit commensurate with the extent of their participation in the activity
Sheraton Dallas by the Galleria
See the best of North Dallas, Texas when you stay at Sheraton Dallas Hotel by the Galleria. Our hotel offers an ideal location in Farmers Branch, TX near Dallas Love Field Airport and within walking distance of the upscale Galleria Dallas. Enjoy easy access to universities and attractions in downtown Dallas, as well as numerous Fortune 500 companies within North Dallas.
Rate - $144/night (plus tax)
Cut-Off Date = Friday, June 3rd
Call: 1-972-661-3600
Or


Apex Design Build is a fully integrated design, architecture and construction firm specializing in creating state-of-the-art healthcare facilities. Apex optimizes the value of your investment at every stage of the design-build journey. Our industry-leading expertise helps you mitigate risk, eliminate surprises, and save time, money, and effort. At Apex, our work pays dividends for our clients long after construction is complete.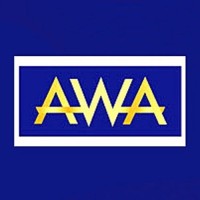 AWA is a licensed and bonded national collection agency. It has been privately owned since 1991. AWA Collections is your one-stop resource for all of your needs: debt collection, credit bureau reporting and customized collection programs. As your third party collections agency we work to every legal angle to ensure maximum amounts collected. AWA will work to translate our actions into the greatest return and highest value for our clients.
CareCredit is a health, wellness and personal care credit card that patients or clients can use to finance the care they want and need without delaying appointments or treatment.* Plus, CareCredit can be used again and again for family and pets at 250,000+ Provider and select retail locations.
*Subject to credit approval. See carecredit.com for details.

MD Pro Solutions was founded by a group of medical practitioners and practice administrators who specialize in working with Ear Nose and Throat (ENT), Orthopedic (Ortho), and Plastic Surgery practices. Our experience helps us to understand and develop solutions for the medical billing and administrative business because we have lived it ourselves. MD Pro Solutions recognizes that the only way to successfully navigate the complex task of medical billing and office management is to stay on top of educational training and to have a firm grasp of the medical insurance industry.
Registering Multiple Attendees
Create, or have each attendee create, a user account here.

If one person is creating all of the accounts you will need to log out each time to create the next account.

Log in with the account that you wish to pay through and add desired products to your cart.
Once you have selected all the desired products, go to your cart.

You will initially be registered for each product. You can edit this after you have added the additional attendees using the "remove" button.

To add the additional attendees select the green button in your cart titled "Add a Registration for Another User."
Enter the email address for the additional attendee. If they have an account their name will populate and you can select "Add Product for This User."
The attendee's name will appear in the registrant column under your own.
Repeat this for each additional attendee.
Proceed, filling out the additional information for each attendee and completing payment.
If you have any issues with completing your registration please email us at education@karenzupko.com or call 312 642-8310